Welcome to
Messiah Evangelical
Lutheran Church
Urbana, Ohio
Unravled Study Journel
(if you would like a printed copy please email Pastor Ray.
There will be printed copies at the Special Congregational meeting on Sunday
Text for June 7
Genesis 18:1-15, 21:1-7
​
Services begin at 10:00 every Sunday Morning on Facebook
​
A Family of faith where all are welcome and called to an active love that serves others.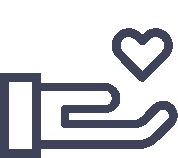 Whatever you do, do it enthusiastically, as something done for the Lord and not for men. You serve the Lord Christ.